Make sure to register your caroling group to receive a free caroling e-kit with songbooks, instructions, and more! You'll be eligible to win some great prizes!
Top 5 Ways to Add Caroling to your Christmas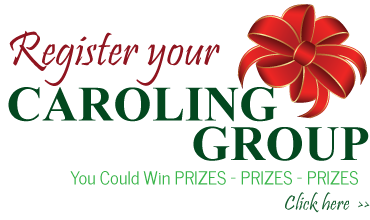 Make caroling your church outreach to the surrounding community.
Sing carols during programs at your church, or include caroling at your company Christmas party.
Visit a nursing home, sing carols, and present the read aloud Christmas story found in the Christmas Blue Pages.
Go caroling in your neighborhood with family and friends.
Add carols to your family gathering around the Christmas tree.
The True Meaning of Christmas
The Christmas Blue Pages is a resource created to help families and individuals recapture the true "reason for the season" of celebrating the birth of Christ
(See More)
How to Form a Caroling Group
Every caroling group starts with a leader who is willing to invite family, friends, neighbors, church members, colleagues, youth groups, employers or senior groups to join them.
(See More)
The Christmas Blue Pages is the official caroling songbook for Go Caroling. It's filled with traditional carols and includes a touching read-aloud Christmas story for your family gatherings. Christmas Blue Pages are available free at...
(See More)